The Abia State Governor Alex Otti has vowed to fish out the perpetrators of the attack on the convoy of the Commissioner for Trade, Commerce and Industry, Dr. Chimezie Ukaegbu.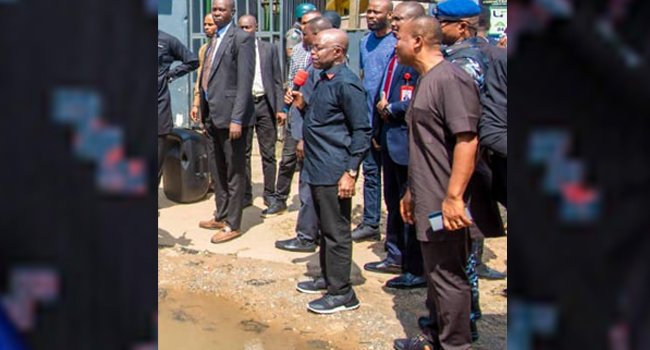 "Unfortunately, reprisal attacks as I have often said always end up with the wrong people because the criminals would probably have run away. We must track down the criminals."
"Go about your lawful business"
He said this on Thursday during a visit to the Ariaria International Market in Aba where the incident that led to two deaths happened. "It's unfortunate that some criminals attacked policemen here two days ago, and in response, there was a reprisal attack."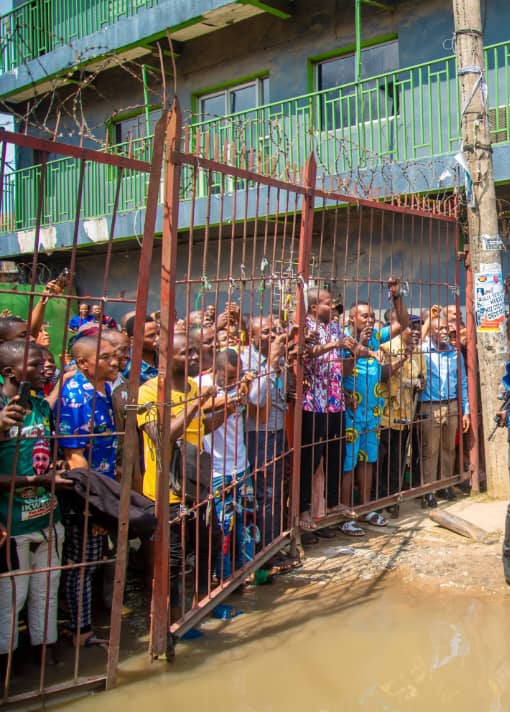 A cross section of Ariaria listening to Gov. Otti.
Traders and residents had in the wake of the incident kept away from the vicinity until Otti visited.But while addressing the traders, Otti assured them of safety and security. "Having noticed that you closed your shops in fear, I have come to reassure you that you shouldn't fear. Please open your shops," he said. "Any security man you see, whether police, army, DSS or civil defence, they have come to give you protection not to attack you. So, we will continue in the search for the criminals because we will not allow criminals to distract us."We have a lot of work that we're doing already and no criminal would be stronger than the government, we will track them down. We will also use this opportunity to warn anyone that wants to get involved in criminal activities. We're going to deal with them, we will flush them out. "So, go about your lawful business, open your shops, you'll be protected and no one will molest you."